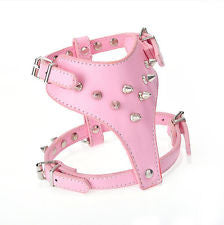 Mini Leather Spike Harness
Our leather spike harness will make your dog look tough but not overpowering. This hares will give you body control of your large breed dog. These are fully adjustable. Ideal for large breed dogs. Bonded leather. Available in pink and black.
Size: Small ideal for dogs up to 15 pounds.